Maintenance Of Way Feb. 4, 2001
It's 73 degrees and sunny in the Bay Area today, so the Santa Cruz Lumber Co. took the opportunity to do some necessary track maintenance in preparation for the beginning of logging season in the spring. A train was taken out and stopped where problems were noted. Most consisted of minor erosion of the grading, so out came the shovels and repairs were made.
---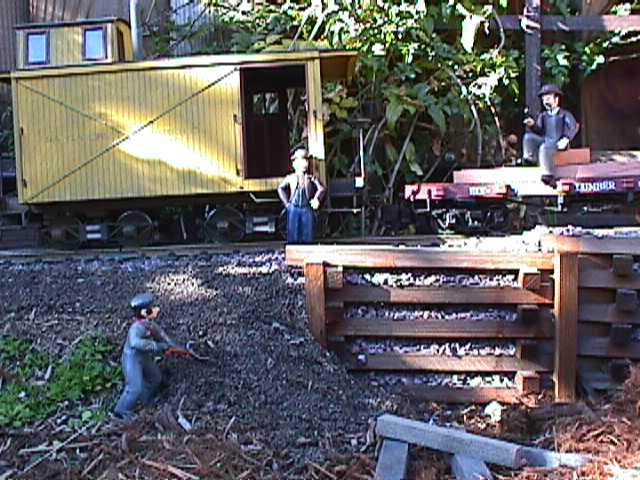 Here, one of the grades is being repaired by Slingin' Sam, usually a fireman, but today drafted for MOW work.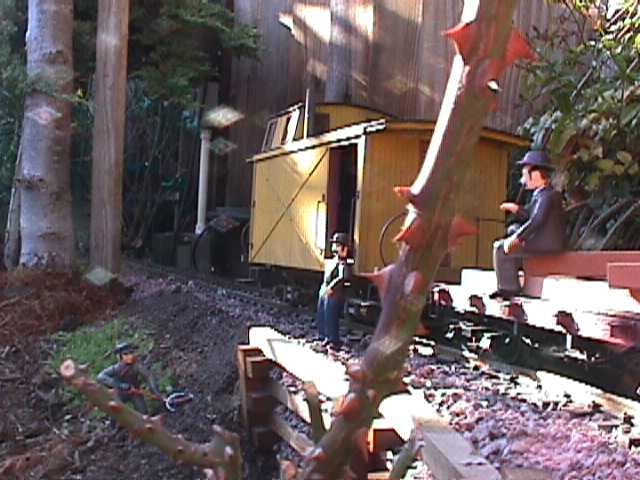 As is usually the case, the SCLCo suffers from too many chiefs and not enough indians on such occasions as these, a condition which I'm sure Slingin' Sam will loudly bemoan around the bar tonight! This is the photo that began the incident which swirled around the "strange trees."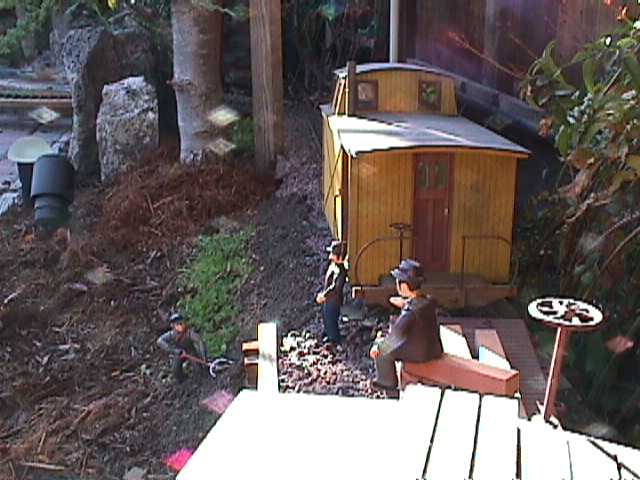 This shot, from the boxcar roofwalk, was taken by the brakeman, who's been itching to try out his new-fangled portable box camera.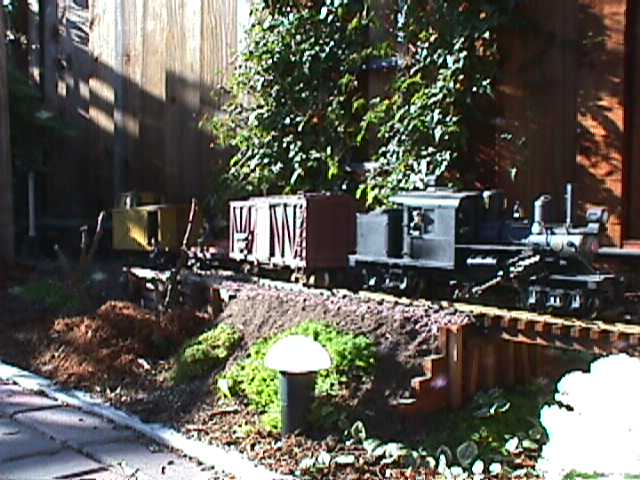 With repairs to this section complete, SCLCo No. 1 gets ready to pull out with her MOW crew and head for the next trouble spot.